"Why give up the sitting platform of your own house and wander uselessly in the dust of a remote land?  Once a wrong step is taken, you depart from the way."–Eihei Dogen
I was born and raised in Pittsburgh, Pennsylvania, which in some way still seems like home, though I haven't lived there for years. I attended Shady Side Academy, graduating in 1966, and enrolled from there in Duke University, where I studied with Reynolds Price and Wallace Fowlie, earning a BA and eventually an MAT. My first job was as an English teacher at Forsyth Country Day School in Winston-Salem. I moved back to Durham in 1976, and have lived here ever since, except for a two-year stay in Cambridge while my wife was in graduate school.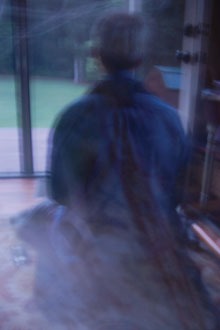 I was eleven years old when I first saw that there was something about language that fascinated me, fifteen when I decided—God help me—that I wanted to be a writer. Though I have worked in libraries and taught at various schools and in different capacities, writing has been my true vocation. I have sometimes thought of it as the work I do, other times as a pastime, but it has always been the activity I most enjoy. In the decade beginning when I was 32, I published four novels, Football Dreams (1980), The Man Who Loved Dirty Books (1983), Second Brother (1985), and The Autobiography of My Body (1990). I also published articles in various publications during those years, and was active as a book reviewer.
In 1991, when my wife dragged me to a class at the Cambridge Insight Meditation Center, I discovered the spiritual practice that became central to my life, and grew interested in Buddhism. I think of myself as a "householder yogin" (in the words of Reginald Ray, quoting Chogyam Trungpa) and see "the sitting practice of meditation" as my "primary life commitment." I have practiced in the Vipassana, Tibetan, and Zen traditions, but don't consider those distinctions important. Since 1995 I have practiced with Josho Pat Phelan at the Chapel Hill Zen Center, with regular forays back to the Insight Meditation Society.
I worked with my first meditation teacher, Larry Rosenberg, on two books, Breath by Breath: The Liberating Practice of Insight Meditation (1994) and Living in the Light of Death: On the Art of Being Truly Alive (2001). I wrote for various Buddhist publications during those years, and published The Red Thread of Passion: Spirituality and the Paradox of Sex (1999).
In 2001 I began working at Duke's Sanford School of Public Policy, teaching in both the MPP and Hart Leadership Programs. I retired in 2014, though I still work part-time for Hart Leadership. Working at Duke freed me to get back to narrative writing, and in 2007 I published Jake Fades: A Novel of Impermanence. I currently live part of the year in Durham and part in Asheville, and spend my time writing, reading, sitting, swimming at various pools, taking long walks, and getting together with friends.